We carried out our final beer and cider delivery on Saturday 8th…
The Shed Alehouse remains closed, we don't feel that it is responsible…
A Notice to all our Sheddies Due to the current situation we…
We are very pleased to anounce that The Shed Alehouse was voted…
We have been accredited with CAMRA LocAle. This is a campaign by…
We are very pleased to annouce that we have been awarded Cask…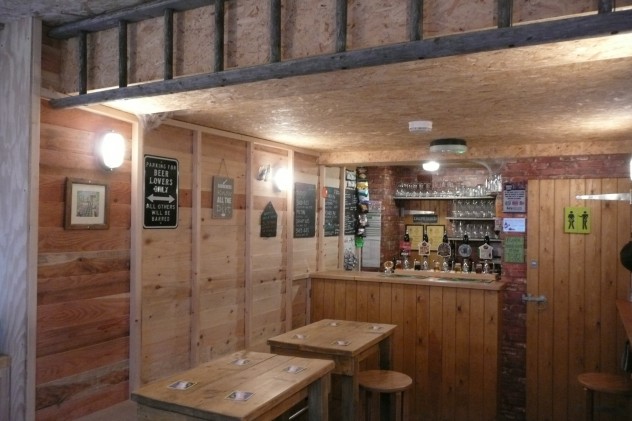 Gordon and Sam welcome you to "The Shed".
Here in the shed we like to keep things basic. There is no loud music, distracting television or flickering gaming machines, just simply a place to relax and chat with friends and strangers alike.
Our aim is to serve quality real ales and cider from microbreweries both local and further afield. We do this to ensure there is always something new to try. We don't like the word "lager" we do however love good tasting Pilsner style beer so we have sourced a craft brewed one we think you'll like.
Wine – red, white, rose and Prosecco, a plain Gin and flavoured Gin are available along with carefully selected soft drinks. To accompany your favourite tipple we also have a range of delicious bar snacks to choose from.
Due to the size of The Shed and for customer comfort we do not allow dogs with the exception of registered guide dogs.
We are located approximately five minutes walk from the train station and the X5 Swindon to Salisbury bus stops a couple of hundred metres away. There is also a free public car park just across the road from us.
Become a "Sheddie" and experience the "Shed Shuffle"